① Originated from Fabric Manufacture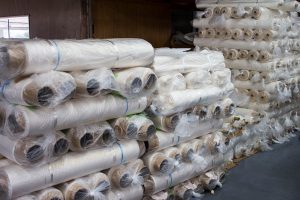 Blooming Factory is a web shop brad for Art Flower materials, established by a company
originated from Fabric Manufacture. Therefore, we can provide very wide range of
Clothes/Fabrics to our customers from all over the world. Blooming Factory have quite amount
of stocks for Clothes/Fabrics, as well. Moreover, it is available to take major amount of fabrics'
(Clothes') orders!
In addition, since Blooming Factory is originated from fabric manufacture, there are stuff who
have full knowledge of Clothes/Fabrics. It is very welcome to receive any questions for Fabrics
(clothes). Also, if you are not sure which Clothes/Fabrics you want to take, but you know what
kind, feeling, types of Clothes/Fabrics you want, please ask us; Blooming Factory's full fabric
knowledge stuff! We can help you to find suitable or similar Clothes/Fabrics you are looking for.
Of course, any questions for Clothes/Fabrics (differences or personality of each clothes/fabrics)
are welcome!
② Great variety of Items for Art Flower making
Blooming Factory deal in wide range of Art Flower (Nunohana, Silk Flower, Fabric Flower,
Flower making) materials; Clothes/Fabrics, Cutout Petals, Peps (Stamens/Flower Cores), and
so on.
Necessary tools; Irons' (soldering iron's tools), Dyes, Wires, Scissors, and others, to make
Flowers (Nunohana, Silk Flower, Fabric Flower, Flower making) can be found at Blooming
Factory as well.
Blooming Factory deal in about 1,100 items for all together!
③ Tax Free and No Commissions
Blooming Factory do not charge Japanese Consumption Tax (10% of each items) from our
International customers. (Tax Free)
Moreover, Blooming Factory bare PayPal payment commissions (about 4% of total amount
<items total + postage>) for you; you will not be charged. 
 In addition, our customers will not be charged any other commissions' (Box, packing and any
other fees) from Blooming Factory.
④ Conscientious Packing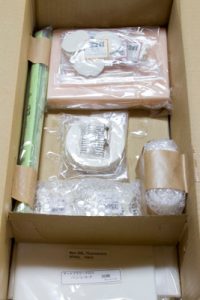 We; Blooming Factory, are very careful to contrive neat packing for avoiding damages (being
crushed, scratches) during customers' parcels delivery.
At the same time, Blooming Factory is paying attentions to not make each parcels become
heavier, since all postages are calculated by the actual parcel weight for each time.
*Using Guide > About Postage
To avoid making the parcels heavy, Blooming Factory is trying to not use much (extra) cushion
materials, as well.
⑤ Treasuring Communications
Since Blooming Factory stuff cannot see each customers' faces from all over the world, we are
cherishing "well-communications" with polite attitude, and well-confirmations to avoid each
other's (Blooming Factory and customers) misunderstandings.
Of course, any inquires or favors are welcome!
For example, any favors for shipping details, major amount orders, searching items/materials,
and so on.
To avoid misunderstandings and get confirmation from all customers, we are sending
"Confirmation e-mails" at each order processing points; received and checked orders, when
PayPal invoice sent and payment received, dispatching parcels with parcel tracing number,
and so on.